Amelia Potasznik-Kriv Spreads Holiday Cheer with Donation
This holiday season, HLG attorney (and children's book author!) Amelia Potasznik-Kriv donated more than 1,000 books and toys to a Dallas nonprofit and to a rural North Carolina elementary school, providing what for some children was their only Christmas gift.  The books and toys, along with notebooks and kindness ideas, were part of "The Spirit Post," an interactive, Christmas-themed activity Amelia developed that uses positive motivation to encourage kids to do acts of kindness daily. She helped design the toy (an aviator goggle-clad snowy owl), wrote the book, and launched a successful Kickstarter to fund its publication.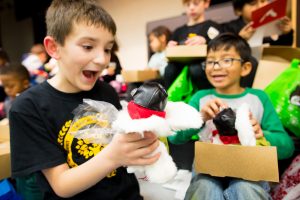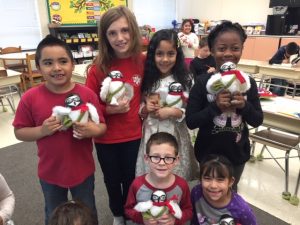 This year she donated 700 Spirit Post packages to Big Thought, a Dallas nonprofit that brings creative learning opportunities to kids in low income Dallas neighborhoods.  The packages went to participants in Big Thought's after school programs in schools throughout the Dallas Independent School District, and Amelia was invited to read The Spirit Post book to one after school group. Mary Hernandez, Big Thought's Literacy Specialist, said of the donation and reading, "Needless to say it was magical for me to see kids get their journals and start writing and drawing, children trying to follow along with you as you were reading, and wondering if the owl could fly. Amelia, what a gift to the children and to me. I love to see books in the hands of children."
She also donated more than 300 Spirit Post packages to the kindergarten, first, and second grade classes at Hobbton Elementary School in rural Newton Grove, North Carolina. Second grade teacher Mary Lou Rushing wrote, "Your beautiful creation inspired kindness and love at HES! Please know that you have made a whole lot of kids so happy!"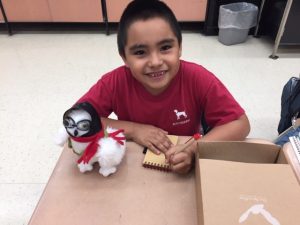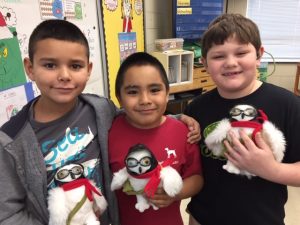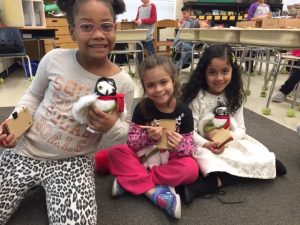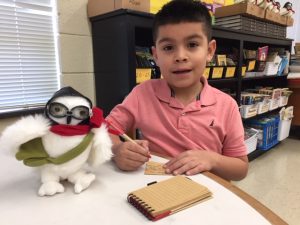 E-book versions of The Spirit Post are available on Amazon and iTunes, and Amelia is currently developing a Spirit Post app to help spread kindness worldwide.
HLG founder Brent Huddleston said, "We are passionate about service at HLG, and the firm is proud to see Amelia extend that passion to kids with The Spirit Post and these holiday donations.  Her entrepreneurial spirit and kindness are a boon to our clients and community."