Kristen Castro Joins Huddleston Law Group
Huddleston Law Group PLLC is pleased to announce that Kristen Castro has joined the firm as an Associate in the Dallas office.
"We are very excited to have Kristen join our team," said firm founder Brent Huddleston.  "We know our clients will appreciate her enthusiasm and work ethic."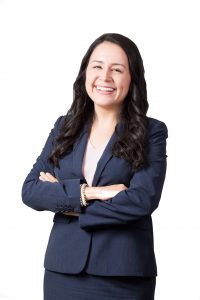 Kristen will focus her practice on family, employment, and investment-based immigration. Prior to joining Huddleston Law Group, Kristen practiced as a student attorney at the University of Arkansas School of Law's Immigration Clinic where she successfully represented foreign national clients in their submission of immigration applications.
Kristen received her B.A. in Political Science with minors in both business and legal studies from the University of Arkansas in 2015, and her J.D. from the University of Arkansas in 2018. While in law school, she served as Vice-President of the Hispanic Law Student Association and received the Clinical Legal Education Association's Outstanding Clinical Student of the Year for her diligent representation of clients in the school's legal clinic. Kristen is licensed to practice in the State of Texas as well as the Federal Court of the Northern District of Texas. She is conversationally fluent in Spanish.
Founded in 2017, Huddleston Law Group provides comprehensive immigration services to businesses, individuals, and families. Our clients have big goals and our job is to help make sure that immigration concerns don't stand in their way. Our attorneys have represented Fortune 500 corporations in hiring, retaining, and obtaining employment authorization for foreign nationals. We have filed numerous successful petitions for employment authorization for degreed professionals and top artists and entertainers, and with our help, foreign investors have been able to start new businesses in the U.S. and acquire permanent residence. We have also helped individuals successfully petition for green cards for their relatives.